Sharp EIT Solutions Partners with Football West as the Official IT Provider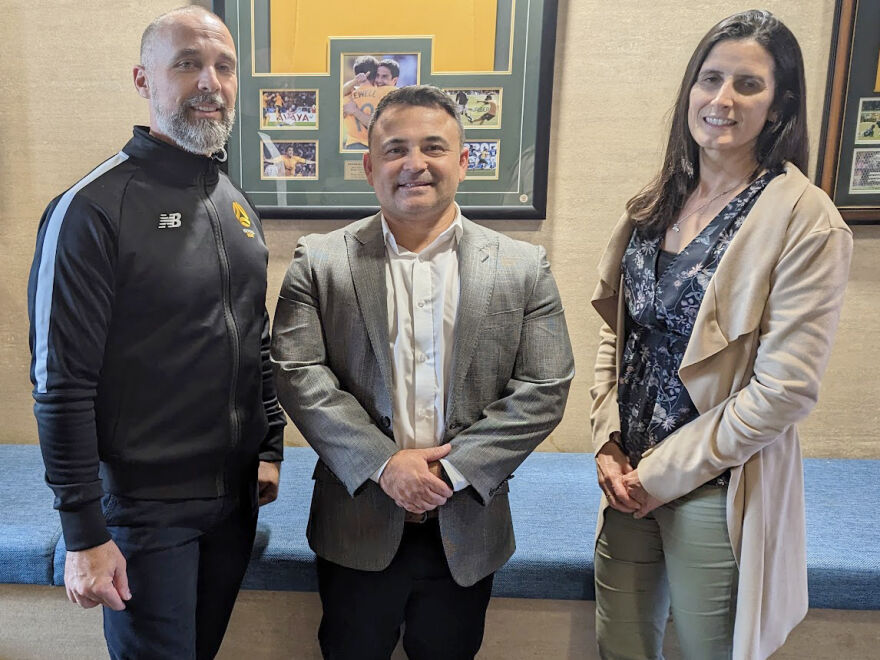 Sharp EIT Solutions, a leading provider of managed IT services, is delighted to announce its strategic partnership with Football West as their Official IT Provider. The collaboration marks a significant milestone for both organizations, paving the way for enhanced IT infrastructure.
As an integral part of Football West's upcoming upgrade and relocation to the State Football Centre in Queens Park, Sharp EIT Solutions is committed to delivering cutting-edge IT solutions tailored to meet the unique requirements of the sporting organization.
Football West will benefit from Sharp EIT's expertise in designing, implementing, and managing IT systems, ensuring a robust and secure technology foundation.
"We are thrilled to partner with Football West as their Official IT Provider. Our team at Sharp EIT Solutions is eager to contribute our expertise in managed IT services to support Football West's growth and success." Sharp EIT Solutions Managing Director Mario Bernatovic said.

Highlights of the Partnership:
1. Managed IT Services: Sharp EIT Solutions will provide comprehensive managed IT services to Football West, empowering the organization to focus on its core mission while leaving the technology complexities to the experts.
2. Relocation Support: As Football West prepares to move to the State Football Centre, Sharp EIT Solutions will facilitate a smooth transition, ensuring all IT infrastructure and systems are up and running in the new location without disruption.

3. Cybersecurity Expertise: Recognizing the importance of data security, Sharp EIT Solutions will implement robust cybersecurity measures to safeguard Football West's sensitive information, fans' data, and digital assets.
#"A relocation of this magnitude requires us to put the responsibility of our IT infrastructure in capable hands, and we have the utmost confidence in Sharp EIT Solutions." -
Football West General Manager - Football Perry Lelati

With the shared commitment to excellence and innovation, the partnership between Sharp EIT Solutions and Football West is set to create a powerful synergy that will revolutionize the IT landscape of the sporting organization. Together, they look forward to embracing new opportunities and taking Football West to greater heights