Sharp EIT Solutions extends partnership with Sydney Roosters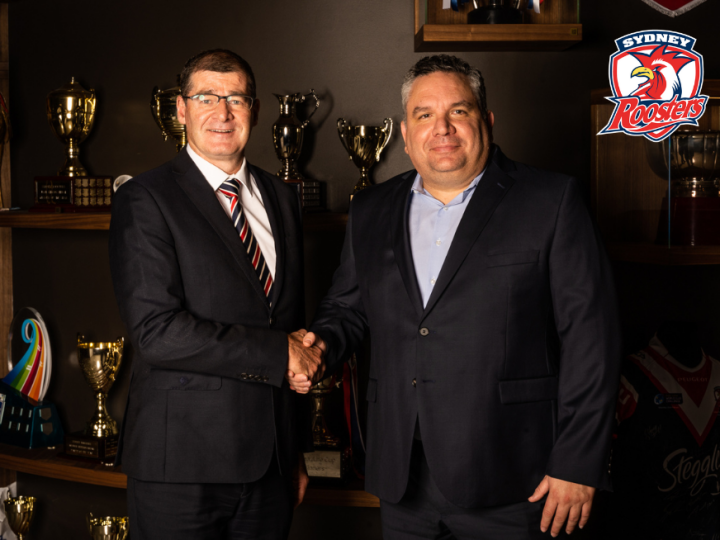 Sharp Extensive IT (EIT) is thrilled to announce a five-year extension to our Sydney Roosters partnership as their Official Print partner. EIT's long-term commitment demonstrates our dedication to supporting this prestigious club and its fans whilst we support the club with our cutting-edge print technology.
The Sydney Roosters is one of the most successful teams in the NRL with a rich sporting history, supported by both a passionate fan base and equally passionate corporate partner group.
Sharp EIT Solutions have been a proud partner of the Sydney Roosters for several years and we have seen first-hand, the dedication and commitment that the club brings to their corporate partners and associated businesses.
Sharp EIT Solutions Managing director, Mario Bernatovic said;
"We are delighted to extend our partnership with Sydney Roosters and look forward to another successful decade of partnership. Together we will continue to build on our shared values of excellence, integrity, and innovation.
As part of our extended partnership Sharp EIT Solutions will continue to provide the club with our latest range of multifaction printers and copiers. Our advanced technology will allow the Roosters to streamline their printing processes and Improve efficiency across their offices and departments."
#​"With the success of the partnership we're more than pleased to announce that we will be extending with Sharp EIT Solutions."​​
"We've been incredibly impressed with how Sharp EIT Solutions has invested their time and effort into establishing themselves as a proud partner of the Sydney Roosters and look forward to seeing the partnership grow into the future with the announcement of this long-term extension."
Backed by 20+ years industry experience, Sharp EIT Solutions is manned by a team of highly skilled trade specialists with a solid community and partnership focus. The company provides access to the latest office equipment, IT services, and technology solutions including office printers, laptops, managed IT services, telephony solutions as well as digital and interactive display solutions.